We reported last week that The Rock presented the "Baddest MotherFucker" belt to Jorge Masvidal after he controversially defeated Nate Diaz after the doctor ended the UFC contest due to an eye cut.
One fan though wasn't over the result and commented on an Instagram post by Diaz saying he'd lost his rent money on the fight and was sleeping in his car.
As you can see in the screenshots below, Diaz replied to the fan and followed through with his promise.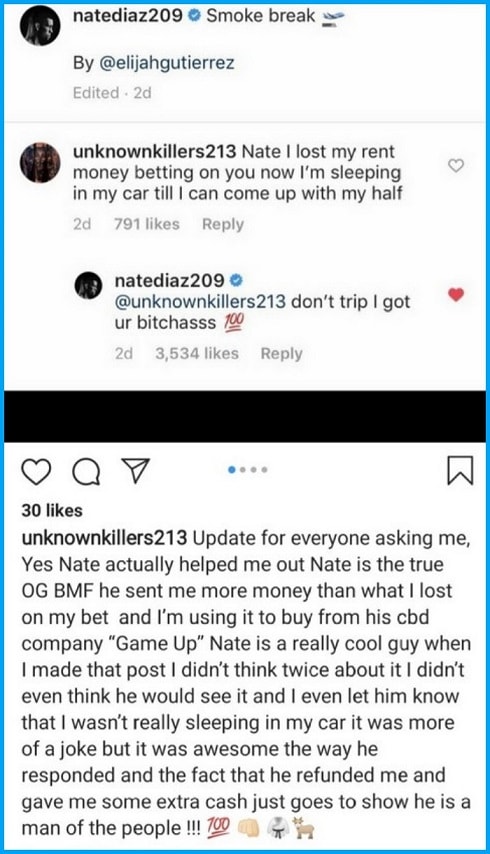 It was generous of Diaz to follow through once the fan confessed he hadn't really been sleeping in his car. Hopefully, this fan has learned his lesson about betting his entire rent money on an MMA fight, no matter how much of a sure thing a bet is (and this match was not a sure thing) upsets regularly happen in the sport.

To keep up to date with all the latest posts from Web Is Jericho be sure to like us on