Prior to Dynamite, AEW tapes Dark: Elevation for YouTube. This week, two veterans would appear with former WCW wrestler Crowbar, accompanied by ECW original The Blue Meanie, in a match against Joey Janela, who was with Kayla Rossi. Unsurprisingly, the full-time talent Janela would be victorious, and after the match, Sonny Kiss would try but failed to attack former their tag partner afterward.
For those unaware, Crowbar wrestled all over the US in the 90s and became known to the masses for his run in WCW. He would hold the promotions Cruiserweight, Hardcore, and Tag Team Championship with David Flair during this time. Unfortunately, he would be released by the company shortly before WWE purchased them in 2001. While he did remain in wrestling, going on to wrestle on Velocity and Heat for WWE, he would focus his time towards his physical therapy career and now runs his own facility in New Jersey. Having now wrestled on Dark Elevation, he is the only wrestler to have wrestled for WWE, WCW, ECW, TNA, ROH, and AEW.
Regarding The Blue Meanie, he is most famous for being an ECW original and leader of the Blue World Order. However, he did have a memorable run for WWE during the Attitude Era and returned to the company in 2005. This was following WWE's ECW One Night Stand event, which famously saw JBL take liberties with him during a brawl. While he continues to compete on the independent scene sporadically, his focus is on his Mind of the Meanie podcast, where he talks about the latest wrestling news. Additionally, he helps train future stars at the Monster Factory wrestling school. Recently one of the school's alumni, Matt Riddle, would credit him with teaching him how to work.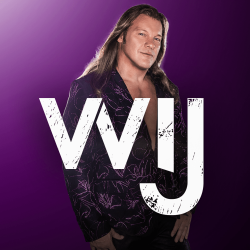 Latest posts by James | Webmaster
(see all)