Paige hasn't performed on WWE television since appearing via video on the March 20, 2020, episode of SmackDown. However, she is still under contract with the company and receiving her downside guarantee, and recently revealed on Twitch she has ten months on her deal. With WWE releasing so many talents this past year, it seems odd they are keeping Paige under contract when not using her.
However, she has been teasing on social media, making a return to the ring, so perhaps WWE is hoping she gets medically cleared to return to their ring rather than somebody else. Now adding to the speculation, she has tweeted out "January," with fans now taking that to indicate when she could be planning on returning.
Most fans have jumped to the conclusion that "January" means she will be part of the women's Royal Rumble match. However, it should be noted that the Royal Rumble pay-per-view date has yet to be confirmed, and internally WWE has been considering the first week of February. That, though, likely wouldn't be known by Paige unless she followed every piece of wrestling gossip out there.
With Edge, Christian, Daniel Bryan, and Sting successfully resuming their careers after being forced to retire, Paige will always have hope. Although with multiple screws in her neck and previously saying she has the neck of a 60-year-old, she will be taking a considerable risk competing again. That said, it is her life, and if doctors feel she can compete relatively safely, then good for her.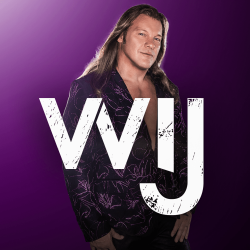 Latest posts by James | Webmaster
(see all)