Killian Dain was let go by WWE on June 25, 2021, having been with the promotion for five years. At the time, he was part of the NXT roster, and the decision was somewhat of a shock due to him having the size liked by WWE. Due to having had his contract renegotiated when he was part of SmackDown with Sanity, he had a 90-day non-compete clause, unlike most NXT talents. However, with him soon able to wrestle again, he has revealed in an interview with WrestleZone that he can't legally wrestle elsewhere. The issue is that he is from Northern Ireland and now has to get a new work visa.
My main issue is I'm a foreigner living in the USA, so there's still legal hurdles I have to make before I can get anywhere. That could be sorted within a week, it could be sorted within a couple of months, and sadly that's the reality of the situation. I'm here legally, but I won't be able to work legally just for a little time yet, and that is something that we're hoping to get sorted ASAP. I'm really excited for what's next.
Killian Dain
Whenever a foreign talent is released by WWE, it becomes a major issue for them, and typically they have 60 days after their non-compete expires to get a new job or return home. However, in the case of Dain, what is in his favor is that his wife Nikki Cross is still employed by WWE. This means he is eligible for an H-4 visa granted to husbands or wives of those who work in the US. Seemingly though, it isn't a quick process, but hopefully, for Dain, it can be resolved shortly, and he can resume his career.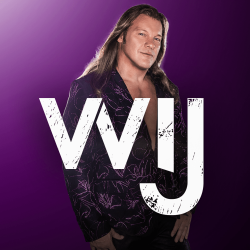 Latest posts by James | Webmaster
(see all)