KISS bassist/singer Gene Simmons has been in the news recently as he gets interviewed prior to the band's final two dates next month at Madison Square Garden. Fans remain skeptical that it is indeed the end of KISS live shows, and Simmons' comments are doing little to clear that up. 
Simmons clarified earlier this week: "This tour is the end of the road for the band, not the brand. KISS is a universe of its own — movies, merchandise, maybe even Broadway. The band will end, but the KISS experience… it's immortal." He then added: "It's the end of touring."
"KISS will continue," Simmons said. "There's a KISS museum in Las Vegas at the Rio called KISS World, and oh my goodness, we have KISS cruises, a movie coming out, and we're working on a cartoon show, a lot of stuff. And of course, all the fun toys and games that will continue. The KISS show will live on in different ways."
Now in a new interview with Rolling Stone, Simmons swears that their Dec. 2 New York show will be their last.
"My hand on the Bible," he said. "And I should know because my people wrote that book. In fact, my people also wrote the follow-up book, the New Testament."
Simmons then gave himself a bit of an out clarifying that it will be the last time KISS is seen in their trademark makeup. The band famously took their makeup off in the early '80s for more than a decade before putting it back on with their 1996 reunion tour of the band's original lineup. 
"And so I'll say right here, right now, my hand on the Bible, it will be the final KISS-in-makeup appearance," he said. 
Simmons explained that the physical demands of the band's costumes and live show are the main factors they're supposedly calling it quits.
"It has nothing to do with ticket sales or anything. It has to do with Mother Nature. And at a certain point, you have to understand that it's going to be a point of diminishing returns because of the kind of band we are. I wear seven-inch platform dragon boots, each weighs as much as a light bowling ball, armor, studs, leather, all that stuff, and that weighs about 40 pounds in total. And I got to spit fire, and fly through the air, and all that, and you got to do it for two hours."
Simmons was also asked about the possibility of doing one-off shows in the future.
"Paul (Stanley) has his Soul Station band," Simmons said. "I'm sure he'd love to play some shows. I've got the Gene Simmons Band. At some point, I may want to jump up onstage and do some tunes. But the physicality of being in KISS says that this is the right thing, at the right place, at the right time. Because B.B. King played until his late 80s. He was sitting onstage. We can't do that. We don't sit down."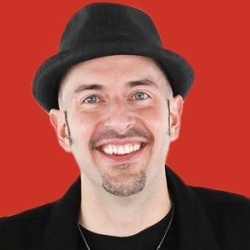 Latest posts by B.J. LISKO
(see all)