KISS is inching towards the final two dates of their "End Of The Road" farewell tour. The band plans to wrap up as a touring entity after a Dec. 2 show at Madison Square Garden that the group recently announced will be available to watch on pay-per-view. 
In a new interview with 519 Magazine, KISS bassist Gene Simmons talked about the band's tour as it comes to a close. "This tour is the end of the road for the band, not the brand. KISS is a universe of its own — movies, merchandise, maybe even Broadway. The band will end, but the KISS experience… it's immortal." He then clarified: "It's the end of touring."
"KISS will continue," Simmons said. "There's a KISS museum in Las Vegas at the Rio called KISS World, and oh my goodness, we have KISS cruises, a movie coming out, and we're working on a cartoon show, a lot of stuff. And of course, all the fun toys and games that will continue."
Simmons also clarified that that the KISS live show will soon take a new form. 
"The KISS show will live on in different ways," he said. "Yes, that's being planned. It'll also be four to ten different travelling shows. So, you'll be able to be in Japan and have Japanese actors, musicians being us, and at the same time you could go to Vegas or New York or London."
A biopic on the band's early years is tentatively scheduled to be released on Netflix next year. Band manager Doc McGhee also added that he thinks the KISS brand will live long after the group is deceased. "Will there be other forms of KISS maybe in the future after I'm gone and after they're gone?" he told "The Rock Experience With Mike Brunn" show. "I don't see that KISS goes away."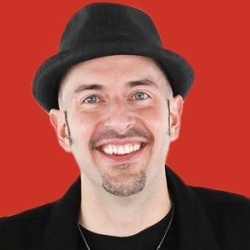 Latest posts by B.J. LISKO
(see all)