Last year, FOZZY released the critically acclaimed "Boombox" album, and has been touring on and off in support of it ever since. The band is about to embark on a Spring U.S. tour beginning on March 23 and ending on April 17. The band will then team up with Ugly Kid Joe for another run of U.S. dates from May 4 to June 5. 
Recently, singer Chris Jericho talked about FOZZY's future plans with Rock 96.7. Jericho revealed that the band is going to release a new single soon, and that periodic singles may be the band's blueprint for releasing new music into the future.
"We released 'Boombox' back, almost a year ago now," Jericho said. "And it's kind of a bad thing about a record, is you put all this time and all this heart and soul into 12 songs. Three of 'em are singles; all of 'em went Top 10. Three more of them we play live; they all go over great. And six of them just kind of disappear into the FOZZY song graveyard."
Jericho lamented that the band is unable to play every song in their catalog.
"And that bothers me because there's great songs there," he continued. "So I think what we're gonna do for a while is just release singles. I think that's the business model we wanna do, 'cause I don't want these great songs like 'Omen' or 'The Worst Is Yet To Come', 'Army Of One' — all of these great tunes that if you have 'Boombox', people go nuts for them, and they'll never be played.
"I think we're gonna release another single probably in a month or two — or probably a little bit longer, 'cause we're still kind of [putting] the finishing touches on it," Chris revealed. "But it's awesome. And we're excited to do that — release a song every few months rather than two years in between a record that comes and goes very quickly."
"Boombox" sported three Top 10 singles, "I Still Burn," "Nowhere To Run" and "Sane." Last year, FOZZY's megahit "Judas" was also featured in a scene from the hit Netflix series, "Cobra Kai."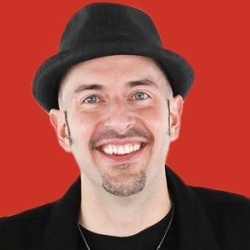 Latest posts by B.J. LISKO
(see all)