Ugly Kid Joe achieved huge success in the early '90s on the back of hit singles "Everything About You" and "Cats in the Cradle." The band's debut, "America's Least Wanted," sold more than 2 million copies, and also spawned charting singles "Neighbor" and "Busy Bee." 
Earlier this week, the band announced their first U.S. tour in 27 years with special guests FOZZY and Pistols At Dawn. Tickets go on sale this Friday.
Ugly Kid Joe is touring in support of their latest album, "Rad Wings Of Destiny." Singer Whitfield Crane talked about the album's first single, "That Ain't Livin'," which he said was heavily inspired by AC/DC.
"Well, it's hard for me to describe it, 'cause I'm so close to it; I'm really close to it," Crane told Loud TV of the album. "But yeah, the first track, 'That Ain't Livin'… Also we love old-school AC/DC; I mean, I love AC/DC. I wrote the riff for 'That Ain't Livin" on an island in Greece and I had the riff. And so we wrote that song. And it's really an homage to 'Powerage'[-era] AC/DC. So that's that song. But there's nine other songs, and there's a lot of different frequencies that we're embracing."
Three years ago, Crane told Eonmusic about Ugly Kid Joe's huge success on the back of single "Everything About You" in 1991: "'Eye of the storm' is a good way to put it, because it just was all happening at a deadly fast gait. And it was a lot — it was beautiful and also very challenging, because there's a lot of people that surround the business of music that are full of sh*t."
"But when you're 23 [or] 24, you don't know how to negotiate that, so on one hand, it was super fun and we did all the things you should do at that age, and on the other hand, it was too much for me. But we survived it, and I can deal with it all now."
Listed below are the tour dates that also feature FOZZY.
May 3 – Brick by Brick, San Diego, CA
May 4 – The Regent, Los Angeles, CA
May 5 – Majestic Theater, Ventura, CA
May 7 – Hard Rock Cafe, Las Vegas, NV
May 8 – Sunshine Theater, Albuquerque, NM
May 11 – Rise, Houston, TX
May 12 – Echo, Dallas, TX
May 13 – Diamond Ballroom, Oklahoma City, OK
May 15 – The Truman, Kansas City, MO
May 18 – Arcada Theater, St. Charles, IL
May 19 – Epics Events Center, Green Bay, WI
May 20 – St Croix Casino, Turtle Lake, WI
May 21 – Hi Fi Annex, Indianapolis, IN
May 22 – Rust Belt, Moline, IL
June 1 – Centerstage, Atlanta, GA
June 2 – Yellow Rose Theater, Cottonwood, AL
June 3 – The Ranch, Fort Myers, FL
June 4 – Jannus Live, Tampa, FL
June 5 – Club LA, Destin, FL
Jun 10 – Rockbox, San Antonio, TX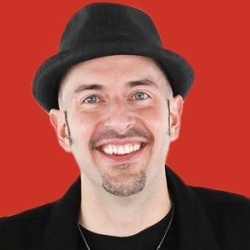 Latest posts by B.J. LISKO
(see all)