L.A. Guns guitarist Tracii Guns once explained to me the process of what his band attempted to do with every song they wrote. "We called it 'Hook City,' one hook after another," he said. "You don't write a verse, a pre-chorus and a chorus. You write a short verse, then a chorus and then a bigger chorus. That was what we always went for." On their latest album, "Boombox," FOZZY found 'Hook City.'
Chris Jericho once said "If Metallica and Journey had a bastard child, it would be FOZZY." While there is certainly some truth to that with the band drawing on a variety of influences over its more than two decades in existence, the band has evolved into a modern metal sound that is distinctly its own. "Boombox," comes out May 6 via Sony, and FOZZY has released three singles for the album to this point in "Nowhere To Run," "Sane," and "I Still Burn." Now, anyone reading this review might call bullsh*t. How is a writer from a website bearing the name of Chris Jericho going to give "Boombox" a non-biased review? Well, I'm a damn professional — that's how. I also had never been much of a FOZZY fan and really didn't delve into the band's catalog until after the "Judas" album was released in 2017. That being said, "Boombox" is the most complete record FOZZY has ever done.
The album starts off with "Sane," a tune that goes back and forth between rip-roaring bombast and catchy melody. One thing FOZZY needs to be commended for is that their choruses are almost never a one-part deal. It's become a trademark in most of their songs. There's what most people would consider the general chorus, and then there's usually a second part or bookend to it. "Sane" is a great example of FOZZY doing this — instead of simply doing one catchy hook, they stack them. "Hook City," indeed. "I Still Burn" is the latest single and another anthemic rocker with a gigantic chorus, a big hook in the bridge and an absolute blinder of a Rich Ward guitar solo.
The gem of this album is "Purifier," which features a ham-fisted main riff and perhaps the catchiest chorus (two parts again) in the FOZZY canon. Ward provides another brief but ripping solo for the strongest song on "Boombox" and hopefully single/video No. 4. "Army of One" is an inspiring and catchy modern rock power ballad that provides a nice change of pace. FOZZY also tackles the Frankie Goes To Hollywood hit, "Relax," which has already been going over gangbusters live — a cool, heavied up version of an '80s pop classic. On first listen, "Ugly on the Inside" seems kind of juvenile with the "U-G-L-Y, you ain't got no alibi" chorus line, but it's infectious after more spins, and the creepy, Ozzy Osbourne vibe pervades.
Previously-released single, "Nowhere to Run," might be the most paint-by-numbers FOZZY track on "Boombox" and is a solid rock song that already fits nicely in the live set. "My Great Wall" is another hard-hitting, catchy modern rock tune, and "What Hell Is Like" and "Omen" sound a little like Ozzy meets Ministry. Album closer "The Worst Is Yet To Come" ends the record on a high note and is basically a bonus for an album that likely won most fans over about 7 songs ago. 
In terms of production, "Boombox" is the slickest FOZZY record to date. There's slightly more of an industrial feel to the proceedings especially in the guitar work, and sonically there are plenty of vocal stacks, keyboard/programmed parts, hard-hitting beats and a grooving low end. FOZZY has consistently and doggedly built its fanbase in the tried-and-true, time-tested method of putting out albums and putting in the work at venues around the globe. "Boombox" is sure to please the FOZZY fanbase. It's a safe bet it will add a few followers to the legion, too.
To preorder "Boombox," click here.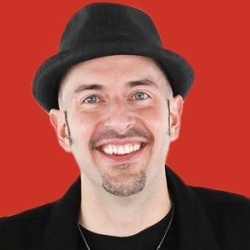 Latest posts by B.J. LISKO
(see all)