Chris Jericho was a guest on the Mature Audiences Mayhem Podcast and discussed how he took his match position on the WrestleMania 33 card as an insult by Vince McMahon.
Before the event, Jericho and Kevin Owens had been teaming, and Jericho had been helping Owens retain his Universal Championship. Jericho would capture gold himself during this time after defeating Roman Reigns for the US Championship in a handicap match where he teams with Owens.
At this point, Owens and Jericho were in prime position for the main event spot at WrestleMania. Plans changed though, and Bill Goldberg would challenge Owens for the Universal Championship, and to Owens dismay, Jericho would agree on his behalf. This lead to the much loved "Festival of Friendship" angle where Ownes would turn on Jericho. Jericho's reprisal would be distracting Owens at Fastlane, causing him to lose the Universal Championship in a squash. This set their match at WrestleMania for Chris' US Championship.
Jericho would speak to host Glenn King about the original plan, and why things changed:
"Kevin Owens was the champion, and I was going to beat him in the main event of WrestleMania as a babyface."

"Bill Goldberg and Brock Lesnar had a match, Brock really liked it and wanted to have a rematch. He put Goldberg over, and they had a rematch, but only if he won the title from Bill Goldberg. That was Brock's idea, so they changed it. Vince said that it's going to be me versus Kevin Owens for the world title at WrestleMania and you are going to win the title, fuck yeah! Next week, he doesn't tell me, but I hear that it's changed to Brock Lesnar versus Bill Goldberg for the title."

"And not only did they take us out of the main event – and, once again, just because I was told I have no right to it and things change all the time, I'm a big boy, I can handle it. But to take us from the main event slot and then move us to the 2nd match on the card on a card that has 12 matches on it? I was like, that's a fucking insult!"

"And I didn't realize it at the time, but afterward, I guess about 3-4 weeks later, I was like, wait a second, we were 2nd on the card? It wasn't even 1st. The first match on the show at a WrestleMania is a very important match, maybe event second only to the main event. But to put us on second is an insult and it doesn't even matter now what I did."

"We had the best storyline of the year, but it doesn't matter, it's still not going to get me higher on the card to be second on the card at WrestleMania,"

"I need to leave; that is how you know. When the time comes when you are put in that spot as an insularity guy? Then I went through this whole thing when I went on tour with Fozzy and had the Tokyo Dome match against Kenny Omega. This whole new world of creativity opened up and this whole new star power for Chris Jericho, and we drew a lot of money for New Japan at that Dome show. And that was how the road to AEW started."
Jericho would lose his match and title to Owens at WrestleMania. The main event of the show ended up being Roman Reigns beating The Undertaker in a No Holds Barred match.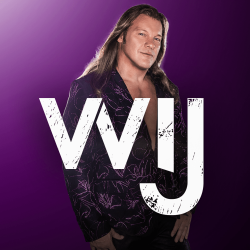 Latest posts by James | Webmaster
(see all)