Matt Cardona invaded Game Changer Wrestling two months ago, impersonating Jon Moxley, who is feuding with GCW Champion Nick Gage. At first, fans believed it was Moxley due to the mannerisms and poses used. Cardona even hit Gage with a Paradigm Shift before removing his face covering, revealing himself as the former WWE Superstar Zack Ryder. This resulted in fans chanting "F**k Zack Ryder" as he celebrated in the ring.
A deathmatch between the pair for the GCW Championship would subsequently be announced, and that match took place on Saturday night at GCW's Homecoming Weekend event in Atlantic City. Many fans doubted Cardona had much of a chance considering his opponent is a deathmatch icon who previously served time for bank robbery. However, Cardona stunned everyone when following a brutally bloody battle which saw his forehead carved up with a pizza cutter, he emerged victorious.
Cardona's victory wouldn't be clean, and the match featured a lot of outside interference. Even Judas by Fozzy began playing at one point, making it appear Chris Jericho was there ahead of his NO DQ match with Gage scheduled for Wednesday's Dynamite. The finish would see Rickey Shane Page assisting Gage but then turn on him by kicking him low. This allowed Cardona to hit the Rough Ryder and win the GCW Championship.
After the match, the fans in attendance would show their outrage by pelting Cardona with trash, making for a disturbing visual. Shockingly though, on closer inspection, one fan went too far and threw a pizza cutter at Cardona, which could have severely hurt him if it had made contact.

Cardona would end up flipping off the fans and escaped through the crowd. It was a wild match, and Cardona had levels of heat not seen in a long time. A replay of the whole show is available to watch through FITE.tv, and if you can stomach the gory violence, it is worth going out of your way to watch the match.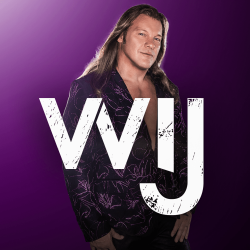 Latest posts by James | Webmaster
(see all)