On Thursday, it was confirmed that WWE's commentary team shakeup would see Raw's play-by-play man Jimmy Smith depart the company. However, it's now been reported by PWInsider that he wasn't the only person WWE let go, as Nigel McGuinness has also been let go. The retired pro wrestler had been with WWE since 2016 and called NXT UK, WWE Main Event, 205 Live, and NXT Level Up during his time with the company.
Former Ring of Honor World Champion Nigel McGuiness, 46, was released by WWE earlier this week, PWInsider.com has learned.
PWInsider.com
46-year-old McGuinness traveled to the US from the UK in 1998 to train under Les Thatcher in the Heartland Wrestling Association and debuted as a wrestler in 1999. And from an in-ring perspective, he achieved his most significant career success while in Ring of Honor between 2003 and 2009, where he held both their Pure Championship and World Championship. Yet, just as it appeared he was set to hit the big time by signing with WWE, the rug was pulled out from under him due to failing a physical that revealed an old biceps injury needed surgery.
Instead, he would sign with TNA and began going by the name Desmond Wolfe where he became a popular wrestler with fans but never got the promotions full backing to break out of the midcard. Sadly, he would then step away from in-ring competition in 2011, revealing years later that he had been diagnosed with Hepatitis B, and despite being cured, he had no plans to return to the ring.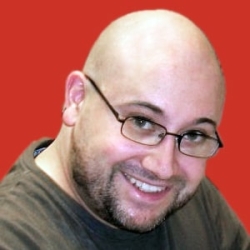 Latest posts by JAMES RYDER
(see all)