Four months ago, WWE announced a Triple H / Motörhead merchandise collaboration, which made total sense. Over five years, Motörhead recorded three of Triple H's theme songs, and in doing so, Triple H became synonymous with Motörhead. They'd even go on to perform live at WrestleMania 17 and WrestleMania 21 during his entrances.
WWE has now followed-up with another collaboration, this time between The Undertaker and Snoop Dogg. Despite the iconic stars not having any apparent connection, WWE has made available to purchase at WWEShop.com: 8 t-shirts, 1 long sleeve t-shirt, 1 hoodie, 1 beanie, and a poster.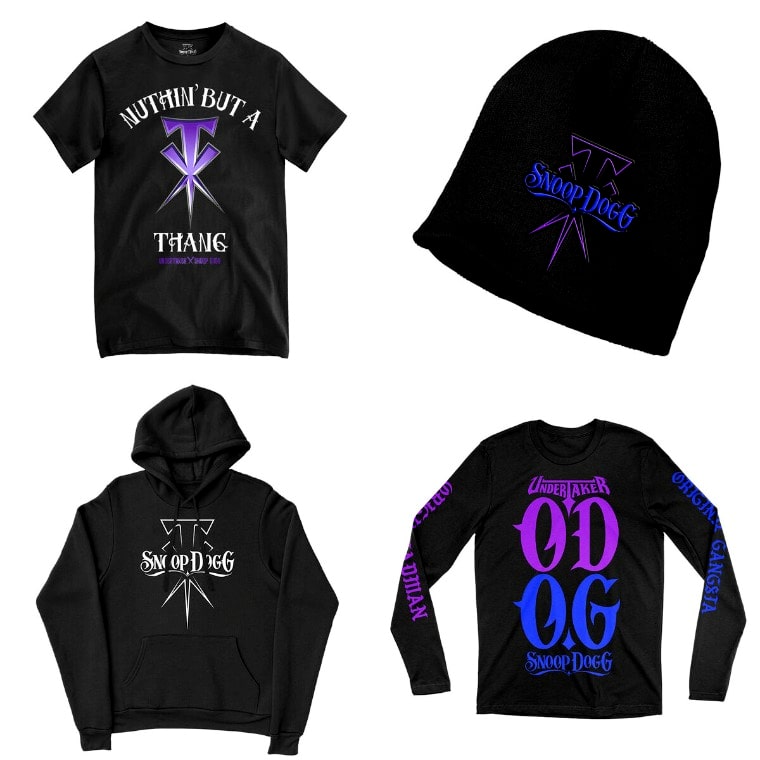 The collaboration would have made more sense had it been between Snoop and Sasha Banks, his cousin; however, it was probably thought The Undertaker would sell more.
Snoop first worked with WWE when he was the Master of Ceremonies for a tag team match between Maria and Ashley Massaro against Beth Phoenix and Melina at WrestleMania XXIV, and returned in 2009 and 2015 for appearances on Raw. This would warrant his inclusion in the WWE Hall of Fame celebrity wing in 2016 and an appearance at WrestleMania 32.