WWE filed the trademark on 19th August for "Fight Like A Girl", the title of a new show they are producing for Quibi, a new platform described as a mobile-based Netflix.
The show will feature women who want to go on a life-improvement journey over ten weeks. Each episode will assign one of the women to a WWE wrestler.
More details about the show from fightlikeagirl.castingcrane.com can be seen below, although casting is now closed.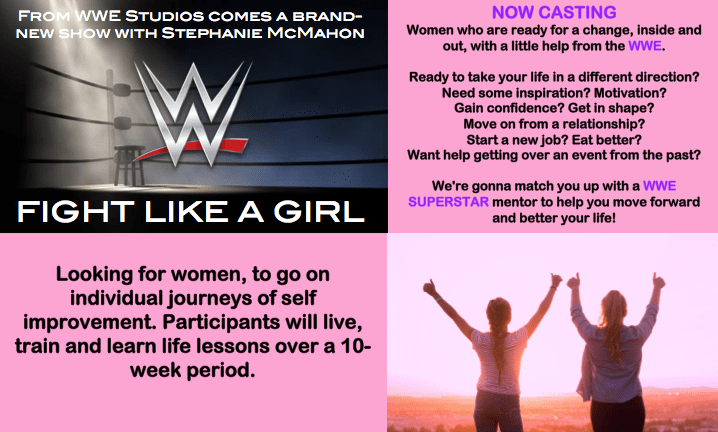 Quibi is launching in April 2020 (starting at $4.99 a month), so this may be one of their first shows.