In 2020, System Of A Down surprised fans when they released two new songs to benefit humanitarian efforts in Armenia. It marked the first new music from the band since 2005, however it seems unlikely the band will do anything further. In a new interview with Revolver, System Of A Down singer Serj Tankian talked about a wide variety of topics and he talked about the resurgence of bands that rose to fame in the early 2000s. 
"Tool, Rage Against the Machine, Korn, Deftones – like those combination of bands, pretty much all from [the] Los Angeles area, were the heavy hitters of our peers coming up at that time," he said. "Those are some of the bands that really changed the sound, the scene, and what was going on when we were coming up."
Tankien was also asked to define nü-metal as a genre. "Nü-Metal would probably be… If I was to find a particular definition for it, it would be: Low bass, low tempo, dark, metal music that came out of LA in [the early 2000s]."
System Of A Down has been highly influential, and many bands have taken a stab at covering their tunes including rapper-turned-rocker Machine Gun Kelly who performed a version of "Aerials" on The Howard Stern Show earlier this year, which drew the ire of some metal fans. System Of A Down guitarist Daron Malakian said of the cover: "I don't know much about @machinegunkelly, it's always an honor when someone covers your song, so I can't hate the guy for giving it a shot." 
With System of a Down unable to agree on a musical vision going forward, Tankian has tried to pick up the slack releasing solo material with 2013's "Orca" and his "Elasticity" EP last year. He also said he's open to doing more solo material in the rock vein in the future.
"'Elasticity' was really fun to put out, actually, because it was very full of life," Tankian said. "It was very moving. Something like the song 'Your Mom', which people were just, like… it was blowing their minds, which was fucking awesome. And I enjoy doing the rock stuff, and I still have more rock songs, and they'll probably come to me at a particular time. But mostly I've been focusing on scoring, art, putting out a lot of releases."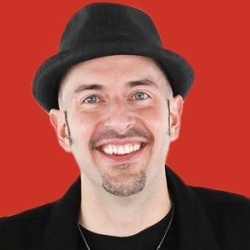 Latest posts by B.J. LISKO
(see all)