Peyton Royce and Billie Kay were among ten wrestlers released by WWE on April 15th, 2021, ending their six-year run with the company. The former WWE Women's Tag Team Champions were on separate brands at the time of their releases but will always be associated due to their popular IIconics double-act bringing them to fame. The pair is wasting no time planning their non-WWE futures by filing trademark applications on their new names. Peyton Royce, whose real name is Cassandra McIntosh applying for "Cassie Lee," and Billie Kay, whose name is Jessica Kay, filing for "Jessie Kay."
While there are still months outstanding on their non-compete clauses, there has still been lots of talk about where they will end up post-WWE. Some speculate that AEW is their likely destination due to the former Peyton Royce being married to Shawn Spears of The Pinnacle. Now, in an interview with Wrestling Daily, Spears, who debuted for AEW at their inaugural pay-per-view event Double or Nothing in 2019, was asked about this possibility.
Those kind of questions are a little above my pay grade. Being biased and obviously being selfish, of course, I think both of those women individually are incredible talents, but collectively they are over the moon in terms of talent. I don't need to sell Cassie Lee or Billie Kay. I don't need to sell any of those guys to you. You know what they are capable of, you know how highly entertaining they are, and when it comes to in-ring ability, they just compliment each other so well.
In terms of where they'll show up, Tony, why not? But again, those things are above my pay grade. When things like that happen, and they happen to everybody, I tell everybody this not just those two, but I've been released before. Everybody loses their job at some point, you're either there for 30 years, and they give you a gold watch, and you retire, or things happen.
The main thing is how you bounce back. Really good individuals, really strong-willed individuals, and people with even a chip on their shoulder, they have a tendency to bounce back and land on their feet, and those two women are going to land on their feet without question.
Wherever they go, they're going to be on TV together somewhere. So selfishly, I'd like us to get ahold of them first, but wherever they go, they're going to make a massive, impactful debut. I expect nothing less from those two.Shawn Spears
Fans of the Australian duo will be happy to hear that they plan to reunite, as WWE seemingly broke them up for no reason. However, they would need a new tag team name as WWE filed for The IIconics trademarked in 2019. While Spears isn't able to confirm they are AEW bound, it's reasonable to expect they will at least be discussed. What currently goes against them joining Spears in the promotion is how many wrestlers AEW has presently under contract.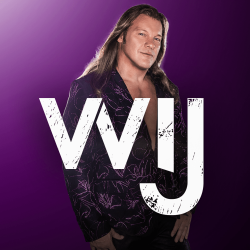 Latest posts by James | Webmaster
(see all)