The former Rusev, now going by a shortened version of his real name Miro has been spending his time since being released by WWE building up his Twitch following at twitch.tv/mirotwch. So far he has done a great job with over a thousand subscribers paying $6.99 a month. He has even joked he is no longer a professional wrestler but instead a professional Twitcher.
Yesterday though, he fell foul of the Twitch content regulations after Lana appeared in one of his streams wearing a bikini. This seems harsh, but Twitch has very detailed sexual content guidelines. It's likely the moderator who reviewed Miro's channel considered Lana to have broken the below part of the guidelines that specify:
Content or camera focus on breasts, buttocks, or pelvic region, including poses that deliberately highlight these elements.
Twitch.tv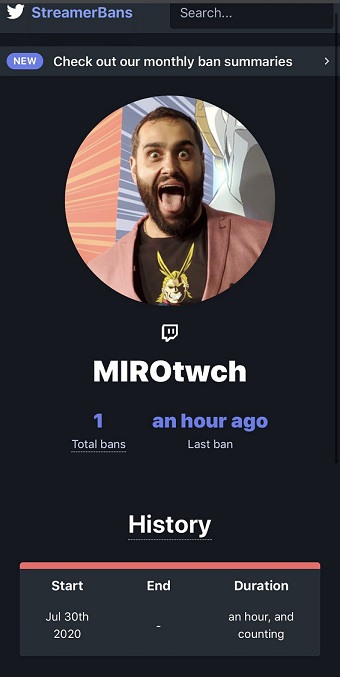 In the past, Impact Wrestling had its channel suspended after a segment involving RVD, Katie Forbes, and model Jennifer Barlow was deemed too raunchy. They did eventually get reinstated, and as this is, Miro's first violation, it's expected he will be able to stream again soon as well.