MJF retained his AEW World Championship in a hard-fought battle with Jay White in the main event of Full Gear and now looks set to defend it again at Worlds End next month. Yet, it appears he may not wrestle in the meantime because, according to Wrestle Purists, he is dealing with both an injured hip and shoulder, which occurred during the hard-hitting match.
"According to sources, MJF hurt his hip when performing an elbow drop to the outside and had to have his hip popped back in after the match. He was also said to have banged up his shoulder when taking the top rope Uranagi. MJF is not expected to miss any TV time, but the current plan is for him to be featured in a non-wrestling capacity while healing up in time for AEW's World's End PPV."
Wrestle Purists
What the long-term future holds for 27-year-old MJF remains unclear as, according to him, he will be a free agent on January 1st, 2024. Therefore, it can only be assumed WWE will make a play for him, not just because he is one of AEW's most prominent stars but because he is a generational talent. However, there has been speculation that his contract status could be a work, and he has already re-signed with Tony Khan, which would explain his current push.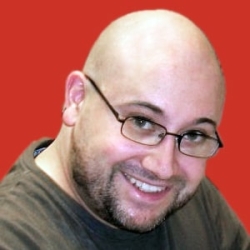 Latest posts by JAMES RYDER
(see all)