Sunny and Jeff Hardy were arrested for separate DUI-related offenses this year. And while the 90s diva's case is far more serious due to a 75-year-old man dying, Jeff also faces possible jail time due to this being his third such arrest in ten years. Yet, with not much news reported as of late on either case, PWInsider.com decided to look into court documents and shared updates for both defendants.
Subsequently confirming that Sunny's pre-trial hearing will take place on October 13th, with police officers scheduled to give their depositions on November 15th. Additionally, they verified that AEW's Jeff Hardy is set for his pre-trial court appearance on October 19th, after it was moved from July 5th due to him waiving his right to a speedy trial.
Tammy Sytch is slated for a pre-trial hearing next Thursday 10/13 in the criminal case against her in Florida … Court records indicate that depositions of four police officers involved in Sytch's case are all scheduled for 11/15.
PWInsider.com
Hardy has a pre-trial hearing for his DUI related charges in Florida on Wednesday 10/19. As we reported over the summer, Hardy's attorneys waived his right to a speedy trial and requested a hearing set for July be pushed back 60 days to assist in his defense. The 10/19 date would be the rescheduled hearing.
PWInsider.com
Based on the evidence previously reported, both defendants appear culpable, with it established each was more than three times over the legal limit to drive. Nevertheless, they have opted to plead not guilty. However, considering Sunny faces 26 years if convicted, in her case, that may be out of hope more than expectation. And in Jeff's case, he is likely hoping his plea will allow his lawyer to negotiate and possibly get some charges reduced or even dropped.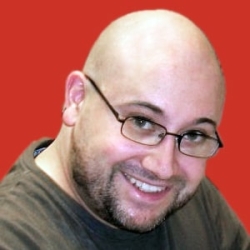 Latest posts by JAMES RYDER
(see all)