During this week's episode of Raw, WWE Champion Bobby Lashley, fresh off his dominating victory over Kofi Kingston at Money In The Bank, would issue an open challenge. This would be answered by Keith Lee, who hadn't appeared on WWE television in over five months due to speculated health issues. With the show being held in Dallas, Keith, who is a Texan, had the crowd fully behind him but ultimately would be defeated clean in just under six minutes.
Following the match, Goldberg's music hit, and the WCW legend would enter the ring and yelled into Lashley's face, "I'm next!" While it's anticipated the pair will wrestle at SummerSlam, it isn't yet official as MVP would later say backstage that they weren't dignifying his challenge with a response.
Goldberg last competed for WWE at January's Royal Rumble pay-per-view when he challenged Drew McIntyre for the WWE Championship. The match would last less than three minutes, and Goldberg subsequently went on hiatus until now. As Goldberg only has one match left on his contract for this year (and two more next year), it seems a foregone conclusion Lashley will be victorious. However, things can always change in WWE.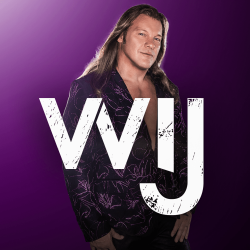 Latest posts by James | Webmaster
(see all)