On Thursday, WWE announced via a Variety article that their commentary teams were changing ahead of the season premiers of SmackDown, Raw, and NXT. And in doing so revealed that Jimmy Smith was departing the company, with it not known whether he decided to move on or if he was let go. Now though, while speaking on Unlocking the Cage, he has confirmed he was fired and revealed he found out after Triple H told him to give an upcoming line he suggested to Michael Cole.
Triple H accidentally told me before the show Monday. He screwed up and told me. He didn't mean to. I go, "Hey, I just talked to Riddle, and he gave me this line about how he out-wrestled Jon Jones twice," and Triple H goes, "Okay, cool. Give that note to Cole," and I went, "why would I have to give that note to Cole if I'm calling the match on Saturday?" Oh. I'm not calling the match on Saturday. Oh, I'm probably fired. In about two seconds, my brain went, that's okay, and I was like, all right. So I knew basically the whole show on Monday night that I wasn't coming back, so when I got the call Tuesday, I was not particularly surprised.
Jimmy Smith
Smith will very likely land on his feet as he has a wealth of experience commentating in MMA and previously hosted Fight Quest on the Discovery Channel. So with the added fact that he has a year of WWE commentary behind him, he likely won't be short of offers. Although whether he wants to remain in the world of pro wrestling is unknown, as before joining the company, he admitted he didn't watch the product, with his only time regularly watching being when he was a child.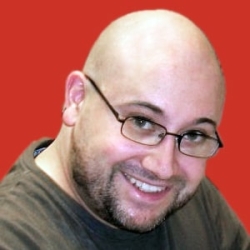 Latest posts by JAMES RYDER
(see all)