Last month, "Jackass" alums Steve-O and Bam Margera talked at length on the former's "Steve-O's Wild Ride" podcast. Margera went into detail about his health and addiction issues after spending a year in and out of rehab. 
Margera said he "basically was pronounced dead," revealing he had four seizures. "My body was shutting down." 
Steve-O also revealed that he was going to take Margera on tour as his comedy opener in an effort to find another creative outlet and to help the 43-year-old Pennsylvania native stay sober. Steve-O shared a now-deleted social media post indicating that Bam has again taken a turn for the worse.
"Bam, last night you had your five-year-old son with you on stage at my show, and you were blessed with the chance to spend another day or two with him — then as soon as you left my show, you stayed up all night getting loaded," Steve-O wrote.
"You say you want to have a relationship with your son, but your actions guarantee the exact opposite will happen. I brought you on tour with me in hopes that I could get you to see what's possible for you if you choose recovery. I've tried everything I can but I can't force you to get honest and do the work of recovery."
"I wish you could know how much I've hated feeling braced for news of your death, but you're making it clear that I have no other choice," he continued. "You're dying, brother, and it sucks that I can't do anything to save you."
The comment was apparently a response to Margera's alternate Instagram account where he thanked Steve-O but also called out Johnny Knoxville as a "poser." He also bashed "Jackass" co-creator Jeff Tremaine.
Less than a week ago, Steve-O was posting photos with Bam on tour. "So far, so good on the 'Best Behavior Tour,' … way to go @bam_margera!" he wrote.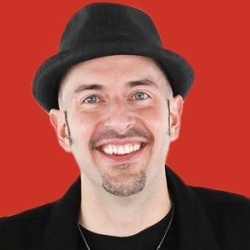 Latest posts by B.J. LISKO
(see all)