Earlier this year, it was announced that guitarist Nita Strauss would return to Alice Cooper's touring band for the shock rocker's 2023 tour. Strauss is also gearing up to release her sophomore solo album, "The Call Of The Void," on July 7. 
The new album features guest spots by In Flames vocalist Anders Friden, ex-Megadeth guitarist Marty Friedman, Halestorm frontwoman Lzzy Hale, Disturbed's David Draiman and Alice Cooper, among others.
Strauss surprised some rock and metal fans when she joined pop star Demi Lovato's band last year making her live debut with Lovato on "Jimmy Kimmel Live."
On Friday, Strauss again joined Lovato, albeit for one song, during the singer's Asbury, New Jersey concert. Strauss performed for Lovato's recent single, "Heart Attack." Fan-filmed footage of the performance can be seen below.
Metal fans rejoined when Strauss rejoined Cooper's band earlier this year.
"From the studio to the stage, it's always an immense honor to make music with Alice Cooper!" Strauss said in a press release. "I'm very excited to be rejoining the band on the road for the 2023 dates … Let the nightmare return." 
Cooper chimed in: "She's Back! Nita asked for a leave of absence to work with someone else, something I always encourage my band members to do. I like them to challenge themselves and try new things. I'm thankful to my old friend Kane Roberts for stepping up and filling in for her, but she'll be back with us for the new tour that starts up in late April. It's going to be great to have her back."
Strauss had previously said she never quit Cooper's band, but rather was branching out for other opportunities.
"[Alice and Sheryl Cooper] hugged me and were so happy and gave their absolute blessing," Strauss recalled to Loudwire about telling Cooper of her plan to play with Lovato. "Alice said, 'We're so proud of you. Go out, shine your light, have a great time and we'll see what happens for next year.' There was never a, 'Hey, I quit, goodbye, thanks for everything.' It was just, 'I'm gonna take a step back, try something different for a few months and we'll regroup and see what happens.'"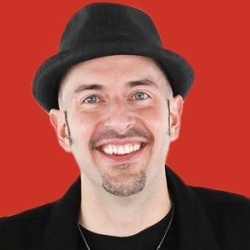 Latest posts by B.J. LISKO
(see all)