Children of the 80's will remember WWF ice cream bars fondly. Each bar had the image of WWF superstar, such as Hulk Hogan, Randy Savage, and Jake Roberts. They continued until the late 2000's featuring The Rock and Steve Austin until they were discontinued.
In 2011, CM Punk mentioned them during a promo on Raw and requested Vince McMahon bring them back. Punk would go on to have a t-shirt released featuring the bars, and a picture of CM Punk holding one was the official poster of TLC 2011.
When Punk left WWE, though, so did talk of the product. That was until now because Good Humor is bringing them back as cookie sandwiches featuring Randy Savage, John Cena, Becky Lynch, and Roman Reigns.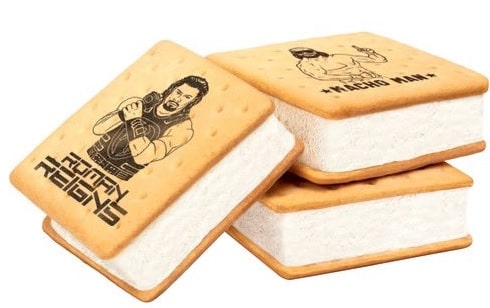 You can read more about the upcoming product and check avalaible locations when released at GoodHumor.com.