Def Leppard and Mötley Crüe are currently co-headlining "The World Tour." Earlier this week, Def Leppard drummer Rick Allen was the victim of an assault by a 19-year-old from Ohio. 
The drummer was smoking a cigarette outside of the Seminole Hard Rock Hotel and Casino in Fort Lauderdale when he was violently attacked. Police say the suspect was hiding behind a pole then ran toward Allen at full speed knocking him to the ground "causing injury." 
The suspect faces a charge of abuse to an elderly or disabled adult without great harm, and was arrested but has since bonded out of jail.
Fort Lauderdale police have released 911 calls in relation to the assault. A woman working security for the Four Seasons called around three minutes after the alleged attack.
The suspect allegedly also attacked a female guest of the hotel. "Apparently a guest, some guy assaulted her and was actually beating her up in front of the front of our building," the woman told 911.
Another man on the same call said, "I was sitting out front. This guy, I caught him throwing chairs inside our establishment and then he ran."
The suspect was apparently caught trying to break the window of the nearby Wine Garden restaurant.
Another caller from a nearby hotel stated: "I have an individual who has been running around breaking windows and has beat up a couple of guests at the Four Seasons, as well." He added the suspect was allegedly "very highly intoxicated."
The police report obtained by TMZ said a woman tried to help Def Leppard's drummer but then the suspect knocked her to the ground.
The report states: "While she is on the ground, the defendant continues to batter her by striking her. [She] attempts to escape by running into the hotel. The defendant then grabs [her] by her hair and drags her out of the lobby and back onto the sidewalk before fleeing the area."
"The World Tour" had an earlier hiccup when Def Leppard's Joe Elliott was briefly hospitalized before a show in Colombia. There has also been recent speculation that Mötley Crüe are playing their shows largely to pre-recorded tracks, and that original guitarist Mick Mars opted out of the band because of it.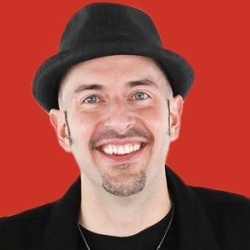 Latest posts by B.J. LISKO
(see all)