Months ago, following Mötley Crüe's announcement that Mick Mars would no longer be touring with the band, former signer John Corabi went on record saying that he didn't believe the band's statement regarding the 71-year-old's exit. 
The band said Mars' long battle with Ankylosing spondylitis was the primary reason for his retirement from the road with the Crüe.
Corabi said at the time that he felt Mars may have been forced out of the group to make way for new guitarist John 5. "Just looking at things the way I look at 'em and I can't help but think that they just went for the upgrade — in their minds," Corabi said. "You do have a history there; the fans are used to that history."
In a new interview with Ultimate Guitar, legendary drummer Carmine Appice said that Mars left the band because he "was not happy" with how things were going on The Stadium Tour. 
Appice, who is a good friend of Mötley Crüe's original guitarist, said: "Well, I'll tell you what. I've been talking to Mick, and he told me, 'When I was on 'The Stadium Tour', I was not happy.' Basically, everything was on tape; it was all planned out and ultimately a lot of crap."
Appice alleges that Mars objected to the band performing to pre-recorded tracks.
"And Mick is a pretty good player, and so to now let him loose and play the way he wants, that was never going to work for him. The truth is that everything has been weird for a while with Mötley Crüe, and Mick didn't like that everything was on tape. Mick told me that people that came to see it could tell that it was all pre-recorded and that everything was on tape."
"When you play in a stadium like that, you can hear a lot of things come to the monitors or what doesn't. And with Vince's [Neil] vocals, bass, drums, guitars, and all the other stuff, it was obvious that it was all on tape. And Mick was pissed off and said, 'I can play these things. I want to play them. I don't want to make believe I'm playing them.' So, I think that's one of the reasons why he said, 'I'm done.' Sure, the disease that he has doesn't help, and it doesn't make life easy on tour, but Mick can play all the licks, and he was allowed to."
Appice, best known for his work with Vanilla Fudge, Cactus and Rod Stewart, also clarified that Mars was not getting along with the rest of the band.
"He had his own means of travel and would travel alone on a bus while the other guys flew everywhere," Appice said. 
"He said, 'Man, these guys are p*ssing their money away, flying to every gig.' They were all busy still trying to be rock stars, and Mick just wanted to play the music. Mick wasn't interested in wasting time and money flying everywhere, so he traveled by bus. Their lifestyles are different than his, and so there were a lot of disagreements. I think he was just done. They were supposed to have done their last tour, and then they came back. Then they did 'The Stadium Tour', and that was apparently supposed to be the last. So, when they came back again, he said, 'You can do it. I'm not going out with you for this.'"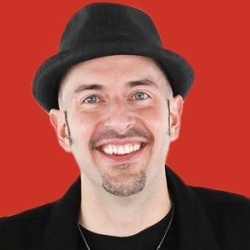 Latest posts by B.J. LISKO
(see all)