The second episode of Rampage will go down in history as the monumental night CM Punk made his return to pro wrestling. While AEW hadn't officially announced Punk ahead of time, it was well-known he would he'd be there, and fans congregated to Chicago's United Center to witness the moment live. Once Cult of Personalty hit, the building would explode with cheers, and the camera would capture the excitement among those in attendance. One fan, though, would stand out more than others as he had tears rolling down his face, and on social media would become known as "Crying CM Punk Fan."
Since then, fans have tried to locate the fan, but unlike Brock Lesnar Guy, Shocked Undertaker Guy, Angry Miz Girl, and arguably the most famous of them all, It's Still Real To Me Guy, he seemingly didn't want publicity or to become a famous fan. However, a recent photo shows that AEW did manage to locate the fan, and he was a special guest at their All Out, actually getting to meet Punk.
Many fans on social media would complement the fan for his passion and love of wrestling. Still, a small but vocal minority would make fun of him. Punk himself, though, would defend the fan during a recent interview by saying that anyone mocking the fan is also making him. He would reveal that he cried when the Cubs won the World Series and the Blackhawks won the Stanley Cup. He'd even confess he has cried during Marvel movies and believes there is nothing wrong with being emotional.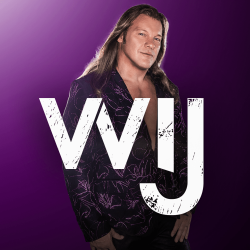 Latest posts by James | Webmaster
(see all)