New Japan was not happy that AEW launched. They had planned to base international expansion and become a player in the USA based on the Elite, and especially Kenny Omega. So the creation of AEW hit them hard. Add the fact New Japan are partners with CMLL, and AEW are partners with their rival AAA things become very political.
Taking that into account, it seemed impossible that a full-time New Japan wrestler could wrestle for the AEW Championship, but following the below video from Chris Jericho, it has become a real possibility.
Speculation begun after NJPW legend Hiroshi Tanahashi told the below to Toyko Sports, which we have translated from Japanese:
Isn't it the champion over there? If I win and say the other is one more time, then you can say get a belt. Then the forbidden door will open.
We now need to see what happens at Wrestle Kingdom 14, with the match taking place on January 5th. If Tanahashi does win we now officially know he will get an opportunity at the AEW Championship.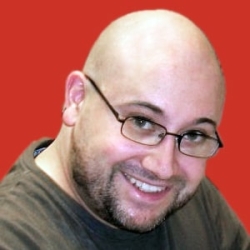 Latest posts by JAMES RYDER
(see all)