Chris Hero, who has most recently been working as a producer for AEW, hadn't wrestled since March 2020. However, that changed this past Friday night when he faced Timothy Thatcher at West Coast Pro Whiplash. And now the former NXT talent has finally revealed why he took such a long break from competing in the ring during an interview with The Masked Man Show, explaining that he didn't want to travel and risk getting sick being around fans due to the pandemic.
"I was like, 'Well, I'm not going to travel now.' I thought everyone was being a little bit irrational and a little reckless. I'm like, 'I'm not getting on a plane with strangers. I'm not traveling. I just don't want to be around people.' I love fans, I love being around them, but I don't want to be around fans where I'm constantly thinking, 'Man, am I going to get sick?' It's scary. So I refused to travel for a while, that's why I didn't come right back immediately."
Chris Hero
43-year-old Hero broke into the business in 1998 and built a following after joining the IWA Mid-South roster alongside names like CM Punk and Colt Cabana. From there, he would work for CZW, TNA, PWG, and ROH before signing with WWE in 2011, where he would be renamed Kassius Ohno.
Initially working for the company's developmental territory, FCW, Hero would go on to become part of the rebranded NXT in 2012. However, he was let go the following year due to his weight. Still, that wasn't the end of his WWE journey, as he would resign three years later, going on to wrestle for NXT, NXT UK, and Evolve before being released for a second time due to budget cuts.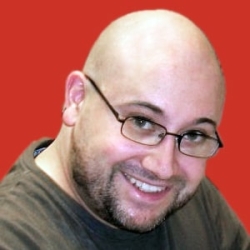 Latest posts by JAMES RYDER
(see all)