Lisa Marie Presley sadly passed away earlier this month at the age of 54. The singer/songwriter was the only child of the "King of Rock 'n' Roll" Elvis Presley, and her charitable efforts were extensive.
In 2011, she was honored by the governor of Tennessee, Bill Hallam, who proclaimed a day of recognition for her charity work. She was also issued a Certificate of Proclamation by the mayor of New Orleans, Mitchell J. Landrieu, in recognition of her dedication and contributions to the city.
The City of Memphis also honored Presley for her efforts.
"Lisa Marie Presley is a humanitarian and philanthropist who continues to focus her efforts on the hometown she knows and loves, Memphis," said then-Memphis, Tennessee mayor A.C Wharton Jr. in 2011. "Through her efforts and time she has improved homelessness, literacy, and raised funds for local charities and organizations."
Numerous artists paid musical tributes to Presley at her recent Graceland public memorial service including Alanis Morissette, Billy Corgan and Guns N' Roses singer Axl Rose. 
Rose did a heartbreaking rendition of the GNR classic, "November Rain."
"I never in a million years imagined being here, singing under these circumstances," Rose said prior to his performance. "I do know Lisa loved her family very much, and was fiercely protective of her father and his legacy."
Following the service, Entertainment Tonight asked Rose how he felt during his performance, and the legendary rock frontman revealed that his appearance and the song he performed was actually at the request of the late Presley herself.
"I didn't really know I was going to speak or anything, and I still feel like I don't know that I deserve to be here. But I wanted to do right by her and her family and the fans. So it meant a lot, I was pretty nervous and emotional up there about it. When I wrote it, I was calm — but not saying it," Rose explained.
The interviewer brought up that "November Rain" was one of Presley's favorite songs. "Yes, it was my understanding she had actually talked about, if the situation … So that's why I was asked to do it. So of course I had to be here," the singer said.
Corgan also said of Presley in a post on Twitter: "This was a bright, really funny, really engaging…one of a kind…let me put it this way: a person you want to hang out with."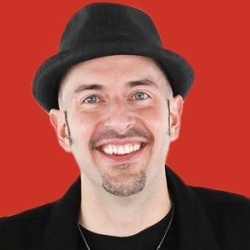 Latest posts by B.J. LISKO
(see all)