Bray Wyatt is currently WWE's top merchandise seller and it's unlikely that'll change anytime soon. That said his latest piece of merchandise is going to be a challenge for many fans to purchase.
The new belt debuted on last night's edition of Friday Night Smackdown and less than 24 hours it's available on WWEShop.com for $6,499.99, but you do get free shipping and 25% of your order as part of their Black Friday sale.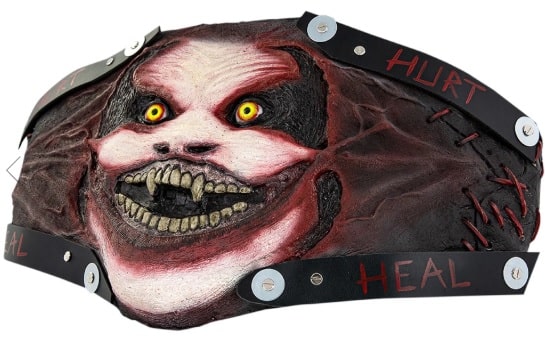 The high price is because it is a limited edition, and hand made by Tom Savini Studios, who made the original title mask.
WWE states you need to pay in full upfront, there are no refunds, they can't guarantee Christmas delivery and it will only ship within the United States.