Recently, it has been rumored that Billy Corgan has been negotiating with The CW about airing his flagship NWA Powerrr show and un-named reality series. However, after James Mitchell and several others simulated taking drugs during their Samhain pay-per-view, it's understood the network may now not air NWA's content on broadcast television, instead relegating them to their app. And now it has been reported by Haus Of Wrestling that the promotion is having to slash production costs and make roster cuts.
"Haus of Wrestling has learned that the NWA is expected to make cuts to its roster and various production areas soon. One source we spoke with told us that Corgan will make cuts at every corner."
Haus Of Wrestling
The Smashing Pumpkins frontman purchased the legendary wrestling brand in 2017 and, since launching NWA Powerrr in 2019, has been attempting to get the show a paying television deal. There were talks for the show to air on the WWE Network at one time, but a deal couldn't be agreed for undisclosed reasons. Therefore, at present, NWA's programming currently streams on the promotion's official YouTube channel and, as a result, doesn't bring in huge amounts of money.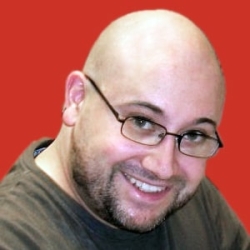 Latest posts by JAMES RYDER
(see all)