The son of Rick Steiner, Bronson Rechsteiner, made his WWE debut as part of NXT 2.0, defeating LA Knight and later teasing a future match with new NXT Champion Tommaso Ciampa. Overall, fans would praise the second-generation wrestling performance. However, one thing that didn't go over well was the ring name of Bron Breakker. The name change apparently was a last-minute decision, as the prior week, Rechsteiner had updated his social media using the name Rex Steiner. Why WWE felt the need to make the change isn't clear, but according to PWInisder, the decision was made so WWE could trademark the name.
We are told you can expect quite the push for Bron Breaker in the weeks ahead. For those who have asked why WWE quickly pivoted from his initially planned (and awesome) ring name of Rex Steiner, one source pointed to the company wanting to create and own the trademarks of all their talents' ring names as the likely reason for the switch.
PWInsider
Why WWE couldn't just trademark, Rex Steiner wasn't explained by PWInsider. Still, it's likely WWE simply decided against using the Steiner surname despite Bronson wrestling the same style as his father and wearing gear resembling both his father and uncle Scott during their tag team days. It's actually believed management instructed those on commentary to not refer to him being the son of Rick Steiner, although it was said on commentary that he showed a "dog-faced gremlin mentality" as a nod to fans who knew who he was.
WWE doesn't have a set policy for the sons of daughters of past wrestlers using their famous surnames. So for every Charlotte Flair and Dominik Mysterio, there is a Curtis Axel or Bo Dallas. In some instances, it makes sense due to the wrestler being unlikely able to live up to the standards set by their parent. However, the vast majority of fans will find out about their ancestry at some stage, so it seems pointless to try and hide it, especially with a legitimate athlete like Bronson Rechsteiner, who would only benefit from the Steiner name.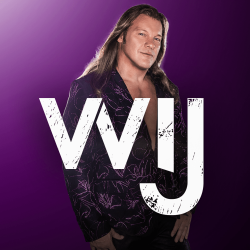 Latest posts by James | Webmaster
(see all)