In what is the greatest news in the history of our sport, AEW has signed Tony Schiavone.
The former WCW announcer had vanished from the wrestling business following the demise of WCW has become much in demand following his What Happened When podcast with Conrad Thompson.
WWE had shown serious interest in hiring him, but Schiavone opted to sign with AEW. A big part of him choosing to sign with AEW is likely because he can remain with Major League Wrestling as an announcer under his AEW deal
Schiavone currently has a deal with MLW which means they have had to approve him signing with AEW also.
It is unknown what role Schiavone will play in AEW. The main possibility is that he may have a role backstage with Alicia Atout and Chris Van Vliet, who are the backstage interviewers. AEW seems to have a settled broadcast team at present with Jim Ross, Excalibur and Alex Marvez although that is an option.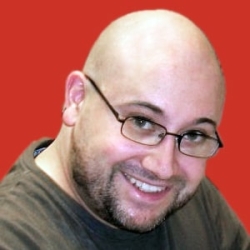 Latest posts by JAMES RYDER
(see all)