Last night's episode of the Vice series Dark Side of the Ring featured the notorious story known as The Plane Ride From Hell. For those unaware, a 747 full of WWE talent returning from the UK-exclusive pay-per-view Insurrection got very unruly due to Vince McMahon providing them with an open bar. Multiple wrestlers embarrassed themselves, and Mr. Perfect and Scott Hall would be fired. The flight attendants onboard would end up suing the company, and WWE settled out of court.
Now, during the episode, one of those attendants, Heidi Doyle, has spoken publicly about her ordeal for the first time, and some startling allegations against Ric Flair were elaborated upon. While Flair has consistently denied any wrongdoing, he would end up trending on Twitter, along with Tommy Dreamer. While no accusations about the ECW legends actions on the flight were made, he would excuse and almost approve Flair's alleged conduct, as you can see in the below clip.

Many fans were angry and disappointed with Dreamer speaking up for Flair, and according to PWInisder, Impact Wrestling has now suspended him due to his comments not aligning with their core values. Dreamer has been back wrestling for Impact Wrestling since 2018, and it was later confirmed he was working as a producer and a significant part of the creative team.
What the future holds for both Flair and Dreamer now remains to be seen. Flair was expected to join AEW imminently, however, the company may now want to risk fan backlash by bringing him. Likewise, with Dreamer, if Impact uses him again, they will face negative attention, meaning his match with Ace Austin, which aired earlier this month, may end up being his last for the promotion.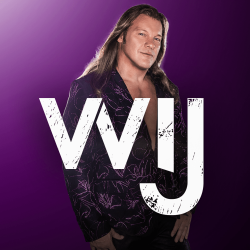 Latest posts by James | Webmaster
(see all)