On Friday, July 29th, the world lost Michael Bloodgood, one of the pioneers of Christian metal music and founding member and bassist of his namesake band. Michael had suffered a stroke in February, just one night after the band debuted their upcoming documentary, "Trenches of Rock," with a special sneak screening and Q+A session hosted by Chris Jericho, followed by what turned out to be Michael Bloodgood's last live concert performance.
So to honor Michael's life and celebrate the documentary release on August 30th and the upcoming 3-day Immortal Festival in Versailles, Ohio, on Labor Day weekend, we're releasing that special Q+A session. Michael and the band were in great spirits telling stories about their early days, ministry, and overcoming adversity. In addition, they shared details about their songwriting and creative process and told tales from the road. Les Carlsen also spoke to Chris a couple of days after Michael's passing to shed some light on Michael's final months on Earth and reminisce about his best friend and musical partner.
For more Talk Is Jericho episodes, please visit our archives, and for future episodes, you can subscribe on Apple Podcasts, Spotify, or Google Podcasts.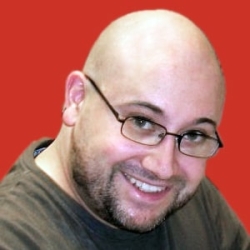 Latest posts by JAMES RYDER
(see all)