Sum 41 frontman Deryck Whibley has unfortunately had his share of health issues. In 2014, the singer collapsed in his kitchen and was rushed to the hospital where it was revealed his liver and kidneys had failed due to excessive drinking. He was placed in a coma for a week to help his body detox. 
Fortunately, Whibley would go on to get sober, and Sum 41 has had a big resurgence in recent years. Although this past May, the band announced that they were going to disband following a worldwide tour to support their upcoming album, "Heaven :x: Hell." 
This past weekend, Whibley again suffered a serious medical scare. Whibley's wife Ariana revealed that instead of celebrating their eighth anniversary, the singer had to be rushed to the hospital to battle a case of pneumonia.
"Deryck and I were suppose to be in Chicago right now, celebrating our eight year wedding anniversary but the universe had a different plan for us," Ariana shared on Instagram alongside a photo of Deryck being wheeled into an ambulance as he was accompanied by two paramedics.
"We spent the entire night in the ER and will now be spending the next few days here in the hospital as he fights through pneumonia. The scariest part is that there is a lot of strain on his heart and they are telling us that there is a possibility of heart failure."
"This is obviously not our first time in a situation like this but it brings back a lot of really difficult memories seeing him back in a hospital bed connected to wires and IVs," Ariana said.
Fortunately, later in the weekend, Ariana shared that the singer had been discharged from the hospital.
"Deryck was discharged after responding so well to his treatments," she wrote. "He is now under the care of his mother who is a registered nurse and myself. The pressure and strain on his heart and lungs has improved and he is able to breath without as much pain."
"I can't tell you how truly grateful we are for the community around us. We knew we had support but the outpouring of love for our family has been absolutely overwhelming and we can't begin to say how much it has meant to us and helped us stay positive through this."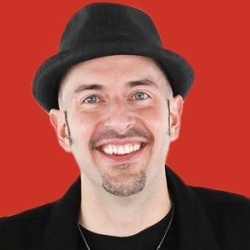 Latest posts by B.J. LISKO
(see all)