Last year Sonya Deville faced a terrifying situation when Phillip A. Thomas II was arrested inside her home while possessing a knife, duct tape, and mace. He'd admit to police at the scene that he was planning on kidnapping her. Subsequently, he was charged with aggravated stalking, armed burglary of a dwelling, attempted armed kidnapping, and criminal mischief and faced life imprisonment.
It's now been learned from court documents that on May 10th, two doctors gave testimony after evaluating Thomas, and it has been deemed he is not mentally competent to stand trial. Instead, Thomas has been committed to the Florida State Hospital who treats patients with severe mental disabilities. By law, Thomas cannot be held for more than five years as not mentally competent to proceed. This means if Thomas is still deemed to have not mentally recovered, he would have the charges dropped. However, before being released back into the community, medical staff would need to recommend he is ready to a judge.
Thomas first began stalking Deville on her social media in 2019 under the Twitter username @Phillip80400010. On the day of the incident, he parked his car nearby and cut a hole in her patio screen, remaining there for between three and four hours. Once Deville had gone to bed, he entered the house through a sliding glass door and accidentally activated the alarm. Upon hearing this, Deville fled her home with Mandy Rose, who was staying with her, and called 911.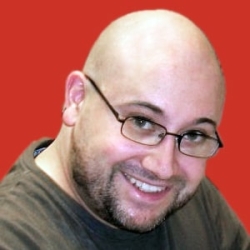 Latest posts by JAMES RYDER
(see all)