Earlier this month, Ozzy and Sharon Osbourne's son Jack said he thought his father's touring days were behind him. "I don't think he'll tour again," Jack told The Messenger. "But he's gunning to do one-off shows — like festivals, gigs, things like that. He's not done yet." 
In a new interview with the Daily Mail, Sharon detailed Ozzy's current health and outlined a "heartbreaking" situation. Ozzy has Parkinson's disease and has had numerous operations in recent years that have kept the legendary singer from performing. 
"Well, for nearly five years my husband's been really sick," Sharon said. "Relationships change all the time, as we change. We're at a stage where I've been taking care of my husband, not because I have to but because I want to and I love him."
"He's had seven operations in five years. There's nothing more they can do. Now it's about recuperating. He was on huge amounts of blood thinners so you have to be careful, because if you fall again you could bleed out. It's like he's a piece of china and you've got to put cotton wool around him."
She added: "It's just been heartbreaking for me to see my husband in a position where he's not self-sufficient, he needs help. He was so vibrant, with such a zest for life. But you learn to adapt."
"I will always be there for my husband. I adore him," she said. "I owe him so much. He gave me the best things in my life, my kids.'"
Ozzy previously said he hopes to get back to performing live sometime next year.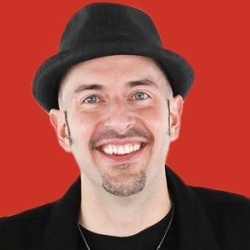 Latest posts by B.J. LISKO
(see all)