Late last week, Rolling Stone magazine founder Jann Wenner was removed from the board of directors at the Rock & Roll Hall Of Fame following controversial remarks that made about black and female artists. 
While promoting his new book, "The Masters," in an interview with The New York Times, Wenner was asked about why he only included white male artists in his book. The New York Times asked: "In the introduction, you acknowledge that performers of color and women performers are just not in your zeitgeist. Which to my mind is not plausible for Jann Wenner. Janis Joplin, Joni Mitchell, Stevie Nicks, Stevie Wonder, the list keeps going — not in your zeitgeist?" 
Wenner replied: "When I was referring to the zeitgeist, I was referring to black performers, not to the female performers, okay?" Wenner responded. "Just to get that accurate. The selection was not a deliberate selection. It was kind of intuitive over the years; it just fell together that way. The people had to meet a couple criteria, but it was just kind of my personal interest and love of them. Insofar as the women, just none of them were as articulate enough on this intellectual level."
The New York Times reacted:  "Oh, stop it. You're telling me Joni Mitchell is not articulate enough on an intellectual level?" adding, "I'll let you rephrase that."
"It's not that they're not creative geniuses. It's not that they're inarticulate, although, go have a deep conversation with Grace Slick or Janis Joplin. Please, be my guest," Wenner said. "You know, Joni was not a philosopher of rock 'n' roll. She didn't, in my mind, meet that test. Not by her work, not by other interviews she did. The people I interviewed were the kind of philosophers of rock."
He added: "Of black artists — you know, Stevie Wonder, genius, right? I suppose when you use a word as broad as 'masters,' the fault is using that word. Maybe Marvin Gaye, or Curtis Mayfield? I mean, they just didn't articulate at that level."
Wenner later said: "You know, just for public relations sake, maybe I should have gone and found one black and one woman artist to include here that didn't measure up to that same historical standard, just to avert this kind of criticism. Which, I get it. I had a chance to do that. Maybe I'm old-fashioned and I don't give a [expletive] or whatever. I wish in retrospect I could have interviewed Marvin Gaye. Maybe he'd have been the guy. Maybe Otis Redding, had he lived, would have been the guy."
A day after the interview was published, the Rock Hall announced that Wenner was out. "Jann Wenner has been removed from the Board of Directors of the Rock & Roll Hall of Fame Foundation," a statement reads. 
Wenner would later apologize saying: "In my interview with The New York Times, I made comments that diminished the contributions, genius, and impact of Black and women artists and I apologize wholeheartedly for those remarks … I totally understand the inflammatory nature of badly chosen words and deeply apologize and accept the consequences."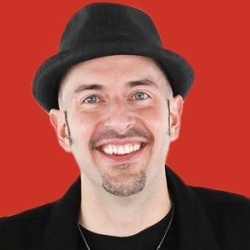 Latest posts by B.J. LISKO
(see all)