Ozzy Osbourne has set a potential return date as sometime next year, and he recently talked about his health issues on an episode of SiriusXM's "Ozzy Speaks."
"I'm battling through it," Ozzy said. "I went to have a filter removed. 'Cause I had the blood clots in my legs, they put a filter in your artery to stop the blood clots going to your heart and your brain. It sounds worse than it is. So, on Monday, I went to have it removed. The blood clots have jammed you all up. So, they put a thing down there in my neck, straight down to my groin."
Ozzy expressed his frustration with his ongoing health struggles. "It's just disappointment after disappointment," he said. "Just get this thing f*cking done so I can go get on with my life."
Osbourne also sadly had to pull out of the Power Trip Festival set for this October in California.
Recently, Ozzy's wife Sharon and his daughter Kelly spoke to Rolling Stone about Ozzy's state of mind given the setbacks. "We can't talk about it in the house because it is just so heartbreaking to see that all he wants is just one more show," Kelly said.
"And Ozzy wants to be on that show with all his friends," Sharon added. "It's heartbreaking for him to see everybody going on, and he's just left behind."
"He could do it right now if he sat in a chair," Kelly said, "because the voice is there; there's nothing wrong with the voice."
"But he won't do it," Sharon said.
"He said that if he can't give his fans what they paid to see, he won't do it," Kelly continued. "There is nobody that loves their friends as much as Dad does."
Judas Priest has taken Ozzy's place on the Power Trip festival and will perform on the Saturday of the 3-day event with AC/DC.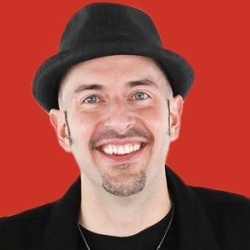 Latest posts by B.J. LISKO
(see all)