Metallica have been busy on the road for their "M72" tour supporting their latest album, "72 Seasons." The band has presented a "No Repeat Weekend" at every stop which sees the group play two completely different sets two nights apart in the same city. 
Twisted Sister frontman Dee Snider was asked for his opinion on the concept on a recent episode of the "Should It Out Loudcast," and he didn't seem to think it was that good of an idea for Metallica to delve further into their catalog. 
"Well, I wasn't aware they were doing that, and credit to them, but I think it's kind of self-serving," Snider said. 
"And it really only appeals to a small percentage of the crowd. The majority of the people going to these shows — and not just Metallica; this also applies to bands like KISS and Twisted — they're there for the hits. The percentage of people who know the deeper cuts and are willing to accept not hearing 'Enter Sandman' one night, that's a very small bunch of people."
This past weekend, Metallica was in Detroit, and guitarist Kirk Hammett suffered a bit of a mishap on stage. Hammett fell awkwardly between the band performing "Moth Into Flame" and "Fight Fire With Fire." Hammett got up in frustration and threw his purple ESP guitar across the stage while yelling profanities.
"ESP builds a quality instrument!" read a social media caption to a video of Hammett's fall and reaction. "Kirk Hammett had a little mishap Sunday evening during night 2 in Detroit and took a tumble and the guitar likely took most of the blow. That toss at the end 😳😳 even the greatest performers have accidents. Nonetheless, the Mighty Metallica never disappoints and he went right back to shredding 🤘"
Videos of the incident can be viewed below.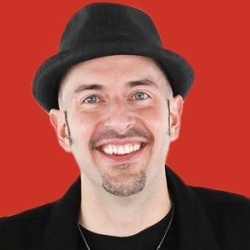 Latest posts by B.J. LISKO
(see all)