Matt Sydal debuted for AEW at All Out in September as part of the 21 Man Casino Battle Royale. Unfortunately, his debut was memorable for the wrong reason as he slipped when going for the Shooting Star Press. However, despite his debut not going to plan, that didn't stop AEW from bringing him back for additional appearances, mainly on AEW Dark, where he has impressed.
On November 17, 2020, AEW would officially announce that Sydal was signed to the company, which promoted Sydal to thank his family, friends, and fans on Twitter.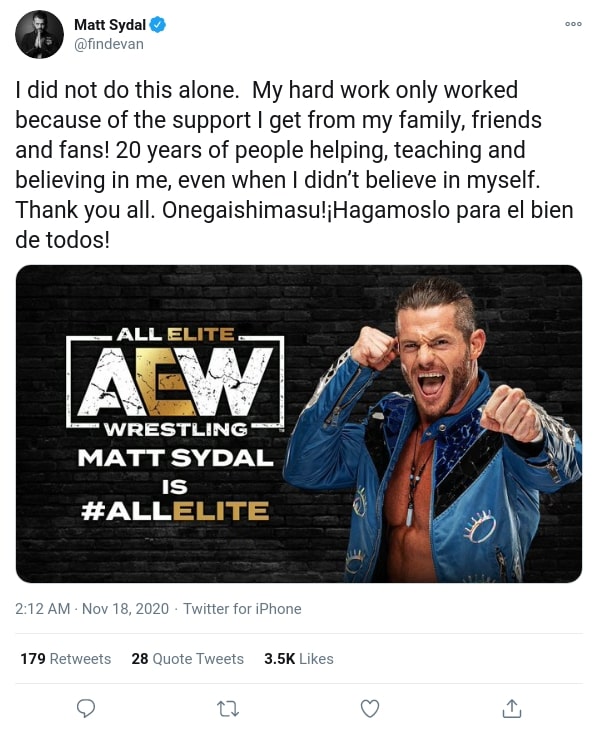 Sydal began wrestling a the age of 17 and was the first person under the age of 18 to receive a wrestler's license in Missouri. After working independently for several years, he'd wrestle for TNA and ROH before signing with WWE in 2007 and wrestled as Evan Bourne up until 2014. During that time, his career highlight came when he won the WWE Tag Team Championship with Kofi Kingston.