WWE is returning to Saudi Arabia for Crown Jewel, their sixth event as part of the country's Saudi Vision 2030 initiative on October 21, 2021. The card is now taking shape, and it's been announced that WWE Raw Tag Team Champions Matt Riddle and Randy Orton, collectively known as RK-Bro, will be facing Omos and AJ Styles.
While some talents are believed to be troubled about returning to the country for multiple reasons, Riddle isn't likely to be among them. The reason for this is he will be earning $50,000 for his appearance. Riddle negotiated this payment to top up his $400,000 a year downside guarantee when he negotiated his WWE contract extension back in 2020. While this is obviously a significant amount of money for a single match, it pales into insignificance to what other talents have been paid previously, with Brock Lesnar reportedly earning $1.5 million per match, and Shawn Michaels received an incredible $3 million to come out of retirement in 2018.
Things are currently going well in Riddle's career, his partnership with Orton is very popular with fans, and RK-Bro merchandise is among the company's top sellers. Additionally, a lawsuit filed by Samantha Tavel, who wrestles as Candy Cartwright, claiming he assaulted her while they worked for EVOLVE, was dropped. It isn't known if Tavel received any financial settlement from Riddle for her to drop the lawsuit. Still, it does mean WWE can push Riddle without the fear of any more further negative press.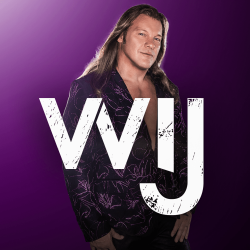 Latest posts by James | Webmaster
(see all)