Guitarist Vernon Reid says he still loves Living Colour's breakthrough hit just as much today as when the band first wrote it. "Cult of Personality" was a Grammy-winning track from the group's 1988 debut, "Vivid." "Sure, it's our most popular song — what it did for our career is incalculable," Reid told Guitar Player earlier this year. 
"And it's had a lasting impact on the public. The lyric has a catchphrase that, while we didn't coin it, has become more relevant over the years. But there's another reason why I love it so much. When we wrote it, it was the best day in our collective life. As a group, we got out of our way and allowed ourselves to create. That's why it's special to me."
AEW star CM Punk loves the song, too. As a condition of his contract with WWE in 2011, Punk insisted that the company pay for the rights to the song. "The thing with CM Punk was a very personal thing for him," Reid told Sportskeeda in 2018. "His little league team used to use that music. He had a connection to it from when he was real young." Punk also used the song while wrestling at Ring of Honor in 2005 and during his UFC career. When he made his return to wrestling last year, the opening notes of "Cult of Personality" confirmed that Punk was All Elite. 
Now, Living Colour has dropped a reworked version of the song with special guest guitarist Steve Vai. The legendary guitarist recently joined the band live during their set at Rock in Rio. Reid said of the new track: "In celebration of the 30th anniversary of Living Colour's first appearance in Brazil, which also was [bassist] Doug Wimbish's first live appearance with the band, we are releasing a special edition version of 'Cult Of Personality' featuring our special guest in Rio De Janeiro, our dear friend, the extraordinary Mr. Steve Vai on additional guitar. Engineered and mixed by the original producer of the song Mr. Ed Stasium."
In 1987 and before the band was signed, Living Colour rehearsed in a loft space in Bushwick, Brooklyn. Singer Corey Glover sang a riff idea to Reid, drummer Will Calhoun provided the beat, "And in an eerie sort of way, the tune wrote itself," Reid said. "I had this section: 'Look in my eyes. What do you see? The cult of personality.' It was musings on the amoral nature of leadership. Whether these people are good or bad, why are we drawn to larger-than-life personalities?"
A demo tape produced by The Rolling Stones' Mick Jagger helped Living Colour secure a record deal with Epic. Producer Ed Stadium helped arrange the song, and Reid sensed that "Cult of Personality" had hit potential. "That's why I pushed for it to open the album. It grabbed you," Reid said. 
The song went on to reach No. 9 on Billboard's Hot 100, and "Vivid" soon sold more than two million copies. "What you had previously imagined about success turns out to be totally different. I didn't have anything to compare it to. It was like I was having an out-of-body experience." Reid continued about "Cult of Personality": "It's a great song, and I love playing it." He laughs. "There's a special place in hell for musicians who have a hit song that they despise, but you won't find me there."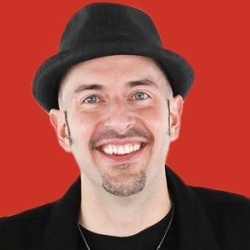 Latest posts by B.J. LISKO
(see all)