Mötley Crüe announced back in October that guitarist Mick Mars would be stepping away from touring due to health concerns, and soon revealed that longtime Rob Zombie guitarist John 5 would take his place. 
Former Mötley Crüe singer John Corabi previously said he doesn't believe the band's statement about Mars stepping away and feels Mars may have been forced out of the group. 
Corabi doubled down on this sentiment in a recent interview with Backstage Pass Rock News. Corabi said he would be willing to admit he's wrong if Mars speaks, but he remains suspicious of the band's initial statement. 
"Just looking at things the way I look at 'em and I can't help but think that they just went for the upgrade — in their minds," Corabi said. "You do have a history there; the fans are used to that history."
Corabi said he played most of the guitars on Crüe's 1997 record "Generation Swine," and that DJ Ashba played on both the three new songs on the 2005 compilation "Red, White & Crüe" and the 2008 record "Saints of Los Angeles."
Corabi believes Mötley Crüe hasn't used Mick Mars since 1995.
"Personally, my verdict is… I have an opinion, I have a thought on what transpired, but I haven't heard anything from Mick," said Corabi. "The statement that we've all gotten was from Mötley and their management and whoever's on that side of the camp."
"I know John 5. I think he's a brilliant guitar player. I am not taking away from John, because I love the guy to death. He is a guitarist's guitarist. But I can't help but think, when we were doing the 'Generation Swine' record, there was a rub between me and Mick, which transpired during… They had already told me that they were bringing Vince back, and their manager said to me, 'Can you help them finish the record?' And I said, 'Yes.'"
"And every day they would call me at nine or ten o'clock in the morning, and it was Nikki, this guy Scott Humphrey and Tommy — [they] were producing the record — and they would call me every day, and they would go, 'Hey, can you come by the studio and play some guitar?' And I said, 'Well, as long as Mick is cool with it, sure.' Well, every day I'd get to the studio and they just complained, like, 'Oh my God. We had Mick here yesterday till two o'clock in the morning. We couldn't get anything out of him,' and blah blah blah. So, that was '95. And then they did the record."
Corabi continued: "Now, I can tell you right now most of the rhythms on that record were mine. And if Mick was sitting here, he'd go, 'Yeah, most of the guitars were his.' So I played on the 'Generation Swine' record. I don't know if Mick played on 'New Tattoo' — I'm not sure — but I know it was DJ Ashba on 'Red, White & Crüe,' on the new songs, and I know on 'Saints Of Los Angeles,' it was DJ Ashba. And then I know on the movie 'The Dirt,' the new songs that they did, [the cover of Madonna's] 'Like A Virgin' and all that sh*t, it's John 5. So they haven't had Mick… they haven't been using him since — f*ck — '95."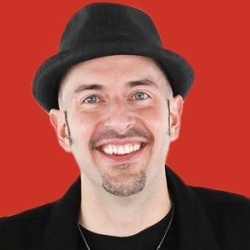 Latest posts by B.J. LISKO
(see all)