Korn guitarist Brian "Head" Welch rejoined the band a decade ago, eight years after leaving the group to deal with his addictions to drugs and alcohol. Since becoming a born-again Christian, Welch has been open about how God has changed his lifestyle and improved his relationship with his daughter. 
While speaking on The Joe Kingdom Perspective podcast, Welch also announced that Korn fans can expect new music in 2024.
"Yeah, [there will be] new music coming out next year," he said. "I don't know. We're just kind of in hiding right now, just doing our own thing."
"It's just crazy how the Lord just restored everything," he continued. "A couple of members are on break too, and I took — or one's out of the band, but one's on break. And it's just — it's all good. I mean, I was gone almost a decade, and I came back. I've been back a decade. So you just never know what's gonna happen."
Korn bassist Fieldy stepped away from the band in 2021 after he revealed that he fell back on some "bad habits. He was replaced on tour by Suicidal Tendencies bassist Roberto Diaz. Korn released  "Requiem" in 2022, and despite the fact that Fieldy hadn't performed with Korn for nearly two years, he does play on the record.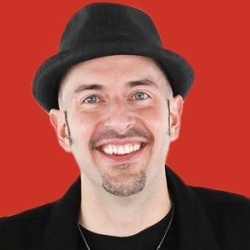 Latest posts by B.J. LISKO
(see all)