It's crazy to think that in a year when Cody Rhodes returned to WWE, Steve Austin wrestled, and Vince McMahon retired, the most spoken about topic in wrestling was the post-All Out brawl. And now, with The Elite having returned from their suspension for their part in the unfortunate incident, Kenny Omega has spoken to Sports Illustrated, and while noting he can't talk about what happened that night, he expresses his desire for fans to move on and let it go, seemingly not wanting it to end up defining his career.
There are things no one can talk about, so I'd encourage people to let it go. It doesn't change that we want a team effort in AEW. I don't even mean implicitly myself and my opponent. It also means the referee, the fans, the people who set up the ring, everyone–even a technical error can ruin the memory of a match. I can refer back to the exploding barbed wire death match. So I encourage people to move away from it because there is no information to be released. Though I cannot talk about it, I do want the fans to know I still want the best for pro wrestling.
Kenny Omega
Omega is set to wrestle in CM Punk's hometown of Chicago on this week's Dynamite, and given that fans of The Elite loudly chanted "f*ck CM Punk" at Full Gear, it seems doubtful that Punk's own loyal fanbase will "let it go." Therefore The Elite might be best to prepare to work as heels, as the opponents, Death Triangle, are likely to be heavily cheered.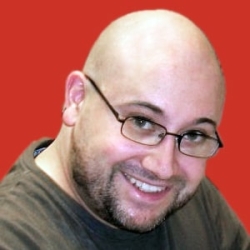 Latest posts by JAMES RYDER
(see all)