Earlier this week, Journey guitarist Neal Schon announced he was taking legal action against his current bandmate and longtime co-writer, keyboardist Jonathan Cain. Schon alleges that he hasn't been granted access to financial records from the company he and Cain started that oversees Journey's business dealings. 
Schon said he doesn't know how much money he is owed, and he also said Cain set up a band credit card without his knowledge and that "millions of Journey funds have flowed through it."
On Tuesday, Cain fired back with legal documents of his own saying that Schon's "reckless spending" is the problem, TMZ reported.
"This is a matter that should have been resolved privately, but I am forced to publicly respond now to Neal's malicious lies and personal attacks on my family and I in an effort to garner public support for his ill-conceived lawsuit — a lawsuit that has absolutely no merit," said Cain.
"Neal has always had access to the credit card statements; what he lacks — and what he is really seeking — is the ability to increase his spending limits."
"Since Neal decided to publicize what is going on, I can tell you we will present the evidence to the court that shows that Neal has been under tremendous financial pressure as a result of his excessive spending and extravagant lifestyle, which led to him running up enormous personal charges on the band's credit card account. When efforts were made to limit his use of the card to legitimate band expenses, Neal unfortunately decided to attack me rather than trying to get his reckless spending under control."
Cain said he is "saddened by the situation. But since Neal filed a lawsuit, I suspect he will not be able to ignore the court like he has ignored the countless financial advisors and accountants he has fired over the past several years who have tried in vain to help him."
Cain and Schon have had disagreements in the past, mostly due to having differing political views. "The answer to that question is to leave it alone," Schon said on the "White Line Fever Podcast" when asked how he has a working relationship with his keyboardist despite their differences.
"I mean, honestly. I think that everybody is entitled to their opinion or what they think is correct for themselves. None of us ever agree — not just Jon, but many other people that I know. So I keep my political views to myself."
"I obviously have made it very clear, even years back, that I don't agee with mixing politics with music, or [mixing music with] religion. I think music is for everyone — of every religion; if you're a Democrat, Republican, whatever. It's music — it's for the world. So you have to leave it alone. Your views and your views. And I do nothing but write music with Jon. That's it."
The pair publicly feuded in 2017 when Cain, singer Arnel Pineda and then-bassist Ross Valory were photographed at the White House with then-U.S. president Donald Trump.
"Neal and I weren't on speaking terms during that time," Cain said. "He was bashing me about my faith, so I didn't think he would want to come. That's all."
The case is set for a preliminary hearing on March 3, 2023.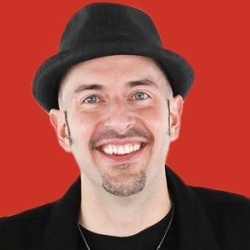 Latest posts by B.J. LISKO
(see all)