Rock & Roll Hall of Famer Bruce Springsteen is widely known for his lengthy and energetic stage shows. The 73-year-old rocker has showed no signs of slowing down in recent years, and he has concerts booked through much of 2024. 
Unfortunately for fans of "The Boss," Springsteen postponed a months worth of shows due to health concerns. The legendary frontman is suffering from peptic ulcer disease, which causes sores to develop on the lining of the stomach and can cause stomach pain, heartburn, bloating and nausea.
"Bruce Springsteen and The E Street Band have postponed all performances currently scheduled for September 2023, beginning with tomorrow's show scheduled for the JMA Wireless Dome in Syracuse, N.Y." the band shared in a social media post this week. 
"Mr. Springsteen is being treated for symptoms of peptic ulcer disease and the decision of his medical advisors is that he should postpone the remainder of his September shows."
"Springsteen made the following comment: 'Over here on E Street, we're heartbroken to have to postpone these shows. First, apologies to our fabulous Philly fans who we missed a few weeks ago. We'll be back to pick these shows up and then some. Thank you for your understanding and support. We've been having a blast at our U.S. shows and we're looking forward to more great times. We'll be back soon. Love and God bless all, Bruce.'" 
Springsteen previously canceled two shows in August, one just hours before the show. At the time, the musician cited an unspecified illness. Concerts were canceled in Albany, New York; Columbus and Uncasville, Connecticut, and when the announcement for those cancellations was made, he did not share many details about why.
Last November, Springsteen released his 21st studio album, "Only The Strong Survive."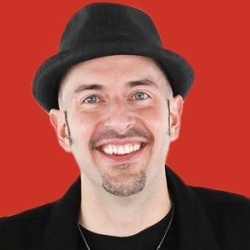 Latest posts by B.J. LISKO
(see all)